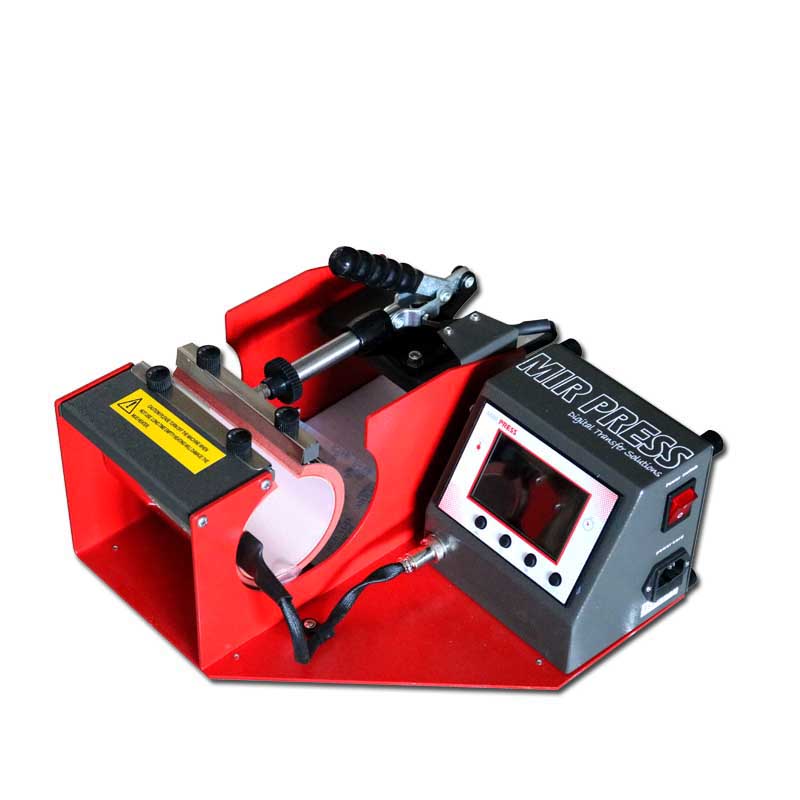 SERVICE OVERVIEW
MIR-MP70BA-GY-06 Sublimation mug press
The MIR-MP70BA mug press by MIR-AUS is ideal for comfortably performing sublimation transfers on ceramic mugs and other similar objects.
The MIR-AUS MIR-MP70BA heat press is fitting for beginner and professional users and provided with a digital controller that allows for secure and safe operation.
Optionally, there are three various heating elements accessible, including conical variants. The range of delivery includes the mug press MIR-AUS MIR-MP70BA and a heating sleeve for cups with a diameter of 7.50-9.0 cm.
The heating sleeve is intended to support for approx. 700 transfers and can reorder at any time, depending on the wear and damage(s).
We recommend only set the mug press on when you want to use it to evade continuous heating.
Product Features
Machine Type: Manual
Continuous heat around the mug
Controller: Auto Reset Timer and LCD Readout
Accurate Heat Area
Voltage: 120V/ 220V
Power 300W
Time Range: 0-999 sec.
Maximum Temp: 25 C
Temperature Accuracy:  ±0.5%
Useful with all types of mug transfers
Accommodates 11-15 OZ.
Effective Mug Diameter 7.5- 9.0 cm
Packing Size: 42*40*33cm
Gross Weight    4.8kg
12-month guarantee on press & electronics
include:
1 x Mug Press Machine
1 x straight heating collar